Would You Like To Add a Hard Roof to Your Conservatory?
A choice of hard conservatory roofs to suit all properties
Ensure all year use of your conservatory with quality insulation
Get longer use with superior quality materials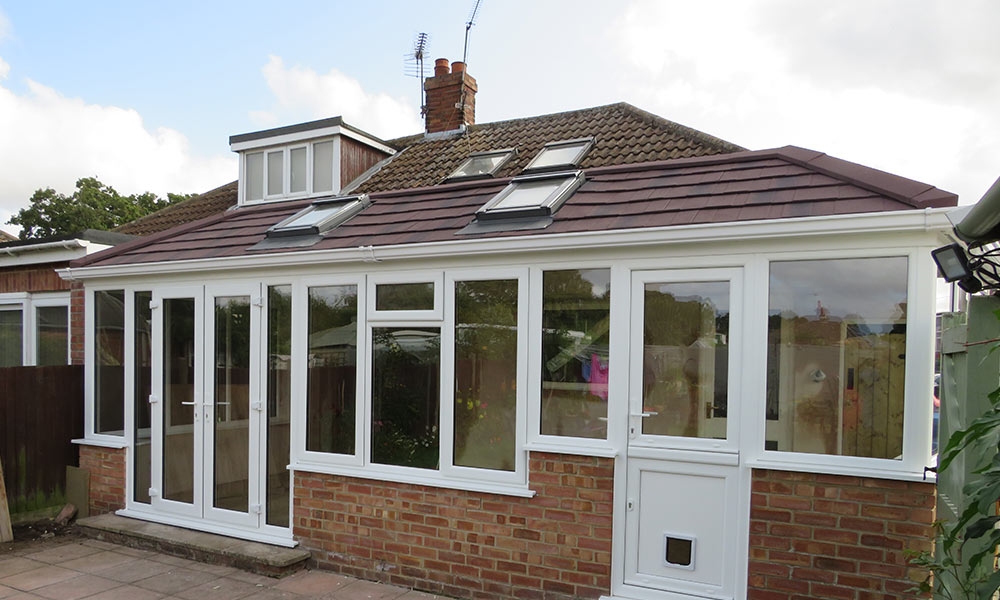 Usable All Year Round
Possibly the most important part of a property is the roof. It is subject to a lot, it protects the property from the sun, wind and rain. It keeps the warm air in winter and cool air in the summer. Despite its importance the roof is often taken for granted, until something goes wrong. The effectiveness of a good roof is dictated by the materials used and the workmanship. It is not an area that should be skimped on.
The conservatory roof is particularly important. Without a good quality conservatory roof many find their conservatory unusable for a portion of the year. The main issue with typical conservatories is that there is no prevention of inconsistent temperatures. Customers find their conservatories to be too hot in the summer and too cold in the winter rendering the room useless for around half of the year. Re-roofing a conservatory with a hard roof is the perfect way to extend the use of your conservatory to the whole year.
A Wide Selection
We offer a selection of hard roof solutions to our customers wanting to make the most of their conservatory for more than a few months a year. As Guardian Warm Roof approved installers you can be certain that you are getting the highest quality in both materials used and installation. A hard roof will offer superior insulation making the space usable even when temperatures outside may be extreme, inside they will be comfortable.
With better insulation you not only benefit from more time enjoying your conservatory but also a reduction in energy bills. The constant loss of heat through the conservatory roof will inevitably affect your bills. By opting for a high-quality hard roof you will soon see a reduction in costs. Our retrofitted hard roofs have a 10-year guarantee so you can rest assured that you will enjoy a roof that will stand the test of time.
We are Conservatory Roof Specialists so get in touch to find out more about our retrofit hard conservatory roofs on 01603 563 278 or email [email protected].