The Perfect Addition to Your Home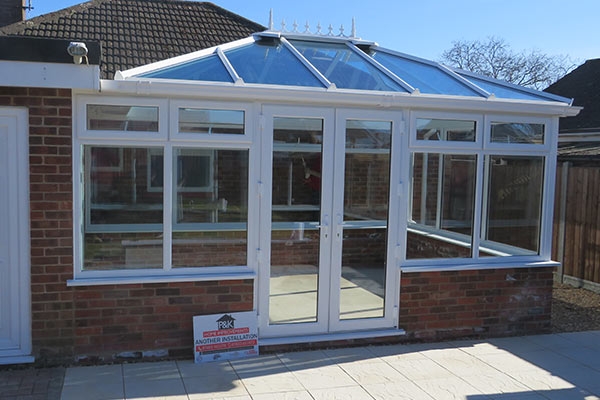 Many homeowners long for more space. Moving house is such an expensive and stressful ordeal and if you are happy with your home it may not be appealing. An extension is a great idea. However, again it is pricey, intrusive and planning permission is required. Often the price of adding an extension to your home doesn't add enough value to make it worthwhile.
A fully fitted conservatory is a fantastic cost-effective alternative. Without the need for planning permission a conservatory is a hassle-free way to add an extra room to your home. Fully fitted conservatory prices are such that the value of your home is sure to increase by more than what you spend.
A versatile change to your conservatory
The versatility that a conservatory offers is perfect for those longing for that little extra space. Gone are the days that a conservatory is too hot in the summer and too cold in the winter. Fully fitted conservatories with a solid roof ensure that the conservatory is usable all year round. The issue with previous conservatory roofs is the lack of insulation. A glass or Perspex roof allows the warm air to escape in winter and heat up too much in the summer.
A solid roof is the perfect solution. A Guardian Warm Roof is essentially a proper roof. Manufactured with superior materials and with a 10 year guarantee you can be sure that you will be enjoying your conservatory for years to come.
Making the conservatory look natural
More convenient, quicker to install and less invasive, a conservatory is still an extension of your home and it should never look stuck on. The style of your home should be taken into consideration when choosing a conservatory. When you have a fully fitted conservatory from P&K Home Improvements you will be spoiled for choice. No matter what the style, you will be sure to find the perfect complementary conservatory for your home.
When it comes to conservatories one size certainly doesn't fit all. Depending upon what you would like from your conservatory, the design will be different. The only way to achieve exactly what you want is with a bespoke conservatory. Get in touch today for fully fitted conservatory prices.
Contact us!
For more information on conservatories in Norfolk, call us on 01603 463 278 or email [email protected] to get a quote on your beautiful, bespoke new conservatory. Or visit our site https://pandkhomeimprovements.co.uk.