How much does a Conservatory with a Solid Roof cost in Norwich?
It goes without saying these days, that if you're adding a conservatory to your home, it's going to have a solid insulated roof, not an old-style polycarbonate or glass one. There are several reasons for that.
Firstly, they just look better. Tiles that match the rest of your house are infinitely preferable to plastic panels that get dirty and mossy and collect leaves every autumn.
Secondly, they perform better. What do we mean by that? Simply put, glass and polycarbonate roofs let out most of your heat in the winter, leaving your conservatory cold and uninviting. Even a heated conservatory will lose most of its heat through the roof (hot air rises, right?) and that's like throwing your money out of the window. And in the summer sun (when it arrives) your glass or polycarbonate roof will reflect the heat and turn your conservatory into a greenhouse. That's fine if you want to grow tomatoes in it, but not so great if you want to sit and relax in it.
On the other hand, a solid, tiled, insulated roof will keep much more of the heat in during the winter months, and protect you from the glare in the summer. It also reduces noise from outside and leaves you with a room you can use comfortably year-round, which is why you wanted a conservatory in the first place. In fact, even those homeowners who aren't planning to get a new conservatory are upgrading their old roofs to a new warm roof system.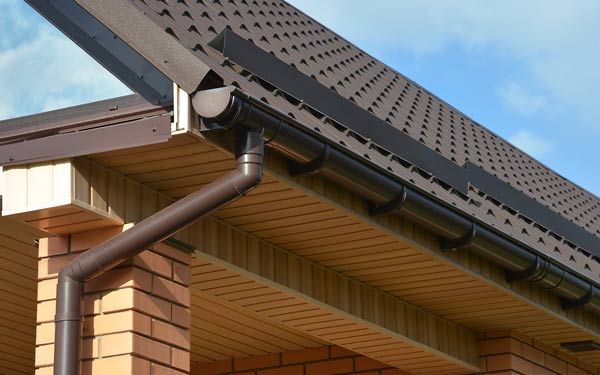 So, how much will a solid roof conservatory set you back?
That, of course, depends on many factors such as the size of the conservatory you need and the type of features and materials you want to use. If you're in Norwich or the surrounding area, P&K Home Improvements have been in the conservatory and window business for close to 20 years, so we can offer you expert advice based on those many years of knowledge and experience. We're a family business too, and our ethos is to treat our customers the way we'd like to be treated – with honesty, fair transparent pricing, and good quality workmanship and service.
As conservatory specialists, we take on the entire process from the groundworks to the solid roof installation. We do the foundations, brickwork, build the conservatory and take care of the plastering, electrics and flooring. That means you have only the one point of contact and everything runs nice and smoothly.
When it comes to your solid roof, we are approved installers of Guardian Solid Roof systems in Norwich, arguably the best known and most highly regarded of the tiled and insulated roof systems on the market today. Guardian roofs are strong, look great, and have been proven to save money on your energy bills. They also come with a 10-year guarantee when installed by a Team Guardian approved installer.
If you'd like a quote on a beautiful and stylish solid roof conservatory, just give P&K, a leading conservatory company in Norwich, a call on 01603 563 278 or email [email protected] and we can arrange a home visit to take a look and give you a free no-obligation quote.