What are your conservatory roof solutions?
Do you have a conservatory that you barely use? Is it too cold in the winter and too hot in the summer – and ends up being used as an overflow storage area or glorified greenhouse? Then you are not alone.
This is the fate of conservatories up and down the country. That's because the glass roof of a conservatory does not have enough insulating power to keep it at the right temperature. But don't worry - there are plenty of conservatory roof solutions to turn it into a useful space.
Whether you are looking to improve the thermal efficiency of your space and save on energy bills or repair damage to the roof that has occurred suddenly or over time, these roof solutions can bring new life into any space.
Guardian Warm Roof
The Guardian Warm Roof system is one of the most popular choices around the UK, as it can turn your conservatory into a year-round space with its use of a lightweight, highly insulated tile system. It is the only LABC approved tiled conservatory roof system and we are approved installers in the Norfolk area.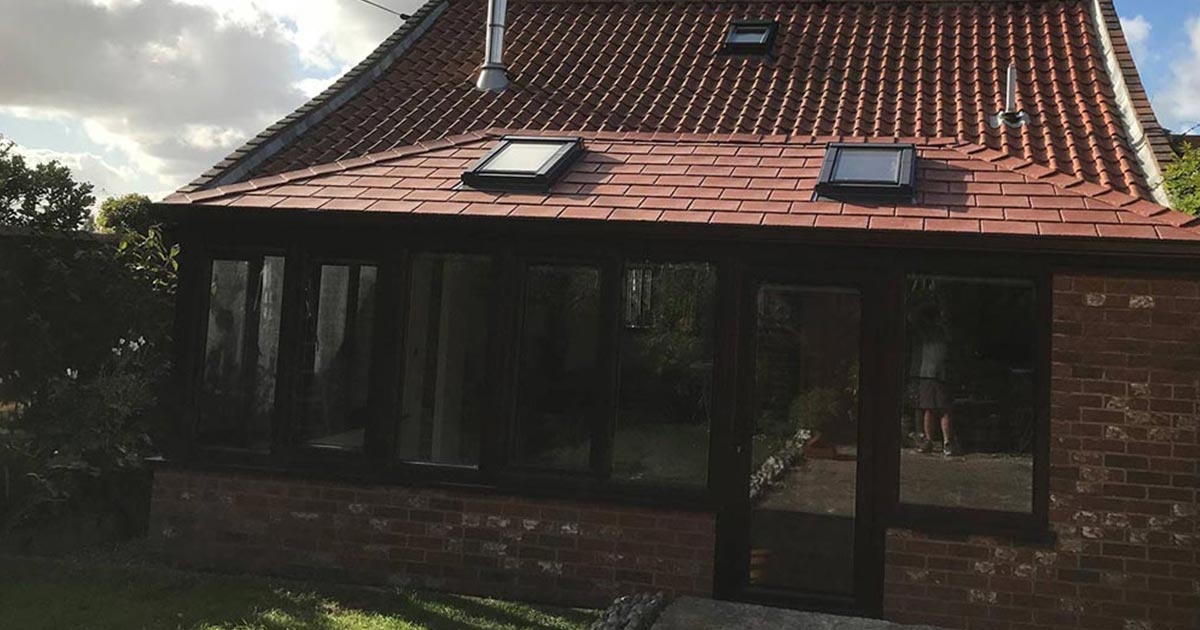 Alternate Options
However, if tiles are not your thing, we can also replace existing glass roofs with a newer and more updated version. This efficient and technically advanced glass offers U-values of 0.9. Easy clean technology also means there is less cleaning involved. Plus, we can replace the whole roof or just a section of it, so you can stay within budget and get a fully functioning roof.
If you choose a tiled roof system, you can choose between a number of different styles and colours to match your existing property. The tile system can reduce U-values to as little as 0.18 and this will reduce your fuel costs in the winter. Replacing the roof can take as little as three days, so you won't be living in a building site for weeks on end.
Find out more about your conservatory roof options by getting in touch with our team on 01603 563 278. We will be happy to talk through your options and recommend a suitable roofing solution.