Life with a Lean-To Conservatory
Life in the 21st century thus far has been rather dramatic, particularly the 2020s. The roaring 20s of the 21st century started with a global pandemic that sent everyone into their homes whether they liked it or not. Over the last few decades more and more people have been working from home, but 2020 saw the whole world uprooting their offices and setting up camp in their spare rooms or across their kitchen table. If working amidst a pile of washing up is now familiar to you, then you might be looking for a new way to make working from home a bit more comfortable - or at least a bit more civilised! Read on to find out how having a lean-to conservatory with a tiled roof will transform your life.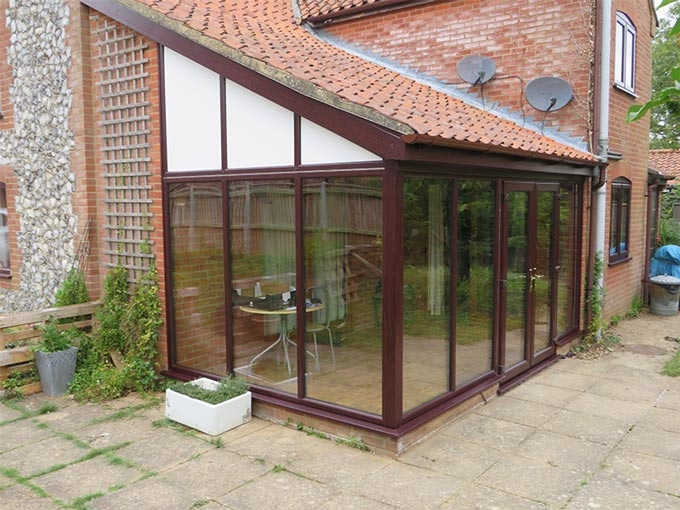 A space to work and focus
Whether you are part of the scores of people relocating their office to their spare rooms, kitchen tables or sofas, having an extra room when you're busy is a gamechanger. However, if you are working from home right now then you know how challenging that can be. With children running around screaming, it is very difficult to concentrate on anything, let alone an important and urgent document for work.
Adding value
Having a lean-to added on to your home would instantly add £££s to the value of your home, as well as instantly transforming your home environment into a place of calm. Working from home becomes so much easier when you can disappear from the hustle and bustle of family life into a separate room.
Even if you aren't working from home, busy family life can get the better of you. Sometimes you just need a few quiet moments to yourself to ground yourself and regain a sense of calm. This can be difficult when you are all living on top of each other. A lean-to conservatory with a tiled roof is the answer to both problems. Within weeks of completion, you will know that it is the best decision you ever made.
A versatile space
Your lean-to conservatory with a tiled roof could be that home entertainments suite that you always dreamed about, or it could be a home gym, or an arts and crafts room. Or even a yoga studio, or your new home office. However you plan to spend your time in the room, your quality of life, the whole family's quality of life, will be immeasurably improved by you having it.
Unlike traditional conservatory roofs, the conservatory roofs installed by P&K Home Improvements are Guardian Warm Roofs which provide enhanced thermal performance. They are so good that you will soon notice a reduction in your household's energy bills. What's more, they also look incredible. This is because Guardian Warm Roofs are available in a wide range of different colour and styles of tiles.
Call P&K Home Improvements today on 01603 563 278563278 to take your first step towards reclaiming your inner calm.
Construction work is still going ahead in line with government guidance and we adhere to all of the social distancing and other safety guidelines, in order to keep you and ourselves safe.